Spaniards – and Gaditanos – are certified foodies. They simply love their food!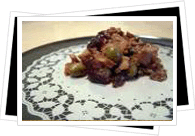 Because of the vast historical and cultural background, Cadiz draws much from its rich culinary traditions to produce a delightful gastronomic experience. Cadiz cuisine has Phoenician, Roman, Moorish influences but is typically Andalusian in character.
It is predominantly about seafood, those commonly found along its coastline. Savor sumptuous servings of a wide range of fish, squid, shrimp, sea-snails, sea urchins, prawns and lobster.
Here are some seafood dishes you should not miss:
Pescadito frito: fried fish served Cadiz-style
Abaja de pescado: a fish stew that is packed with all the best there is in Caidz.
Gambas al ajillo: garlic fried prawns
Tortillitas de camarones: shrimp fritters
Cazon en adobo: marinated dogfish
Caldillo de peros: fish stewed in orange sauce
There are also fish soups and rice dishes. For meat-lovers, do not fear. Cadiz also serves up dishes made of beef (guiso de rabo de toro, or oxtail stew), pork, goat, lamb and game (perdiz estofada, or partridge casserole).
Desserts
Alfajores: Arab pastries
Turrón: Spanish nougat
Tocino de cielo: Pudding made with syrup and egg yolk
Pestiño: Honey coated fritters
Tapas
Tapas are small portions of local dishes served on a small platter, generally eaten standing up and with a glass of beer or wine on hand. It is one great way to taste all that Cadiz has to offer without ruining your bank account. Tapas can be composed of virtually anything, including the food mentioned above along with cheese and locally produced ham.
Cadiz boasts the "Ruta del Tapeo" (Tapas Route), a local competition in which local restaurants and tapas bars compete for the honor of having the "Best Tapas" or the "Most Original Dish."
Wine & Sherry
In fact, the north of Cadiz is the "sherry triangle". The towns of Sanlucar de Barrameda, Puerto de Santa Maria and Jerez de la Frontera are home to some of the most important producers of sherry and brandy. There are four types of sherry: amontillado (darker in color, rich body and dry), fino (very dry and very pale), oloroso (full-bodied, golden in color, medium dry and fragrant) and dulce (sweet). Such is the role of Cadiz' wine that most of its cuisine is influenced by it.
Menú del Día
The menu del dia is a three-course meal, which translates to two dishes, some bread, a drink (bebida) and a dessert. This is one great way to get a complete meal for a great price. Most restaurants have their choices of menu del dia listed on a chalkboard outside the door.
Food & Wine Fairs in Cadiz
Pestiñada: January in the Plaza de San Francisco
Erizada: January in the Barrio de la Vina
Ostionada: January in the Plaza de San Antonio
Food Convention: December in the Palacio de la Diputación