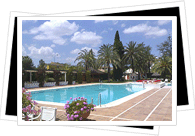 Over the years, Cadiz has an undergone a tremendous amount of construction- including a whole new slew of apartments. Sharing an apartment with your fellow travelers may prove more economical than staying in a hotel or hostel.
The apartment blocks are to be found along the Paseo Maritimo and Calle Pablo Ruiz Picasso. Be sure to make reservations early on. Carefully compare prices, as this will help ensure that you get a good deal.
The best time to look for an apartment in Cadiz is during fall or winter. Come spring and summertime, apartments are quite hard to find.