Another option to getting around Cadiz and seeing the pertinent sights is to go by coach. For an inexpensive fee, a local coach company will take you to parts of the old town as well as the newer sections of the city.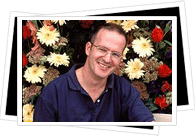 The coach tour lasts for around an hour. You can get on and off anytime on the designated stops. The easiest starting point is at the stop across the railway station, at Plaza de Sevilla. The coach tour also includes a walking excursion to inner parts of the Old Town, where the double-decker bus cannot go.
Contact City Tour at (telephone) +34 956 260 172 for more information. The coach leaves every hour.